INTIMATE WEDDING
Dhora Desert Resort & Spa Dechu
A desert paradise, nestled amidst the sprawling Thar, Dhora is an experience unlike any other. It will inspire you to uncage and live amidst the wilderness making it an experience that is truly rustic yet royal. Easily accessible, we are located just a short drive away from the regal city of Jodhpur.
Here lies the heart of Rajasthan, where you can experience the beauty of Dhora set in over 45 acres of untouched desert scape. An abode for not just you but to its native wildlife like Indian Gazelles, Desert Foxes, Blue Bulls, Wild Boars and Hares.
An oasis, Dhora will immerse you in an authentic Rajasthani life where you can experience folk music and dance curated especially for you, while indulging in local mouth-watering delicacies. The resort has been designed with utmost love with the aim of creating a rustic ambience to mimic its surroundings, while spoiling you with luxury.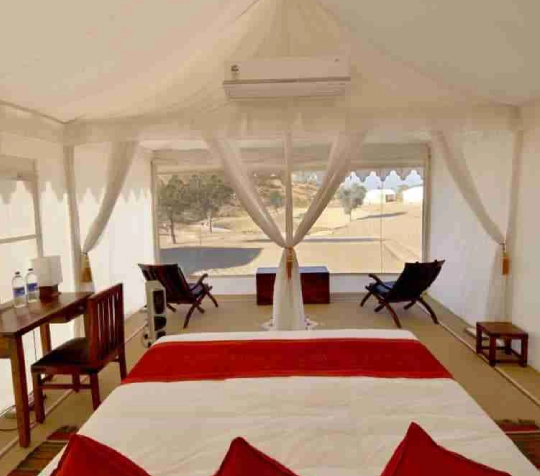 Enjoy a cozy moment in the comfort of your tent or step out to marvel at the endless starry skies and the infinite dunes all around you. We at Dhora work tirelessly to ensure our guests have an unforgettable experience. So, let us take you on an adventure away from your daily grind and truly pamper your senses.