OUR BUSINESS IS MAKING MEMORIES
Destination Wedding Ranakpur
Destination wedding in Ranakpur Ranakpur is the perfect location for your wedding. Amidst two beautiful cities of Udaipur and Jodhpur, the destination has majestic structures and full of stone architectures. With stunning appearance and architectural beauty Ranakpur destination weddings are the top choice for grand settings. The city is well connected through roads, rails and waterways.
Availing the top services of a wedding plan is provided by the best planner. A wedding where you can get lost in the regal age old structures and enjoy the special day to its fullest is a dream of every individual. With Ranakpur royal weddings you can live your dream wedding destination set and impress your guests.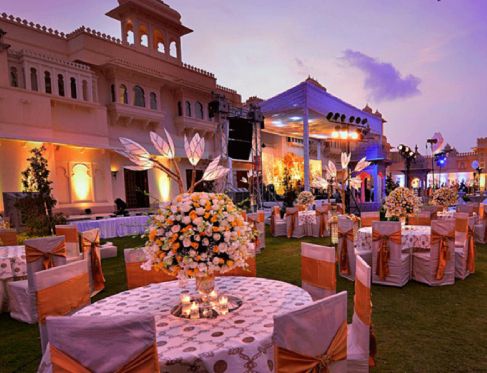 Best resorts and hotels are available for booking including marriage halls and exclusive rooms. Promising to provide you best event management services with world-class experience and managing every events of your ceremony. Nothing beats the ideal location to commemorate your new life. Let your guests have the best moment at your wedding.
VENUES FOR DESTINATION WEDDING IN RANAKPUR
Weddings at Ranakpur Hill Resort
If you are a fan of hills and mountains, which offers the best view of a particular location then, you will love to have a wedding located in the hilly regions. The Ranakpur Hill Resort will be a great choice for your Destination Wedding in Rajasthan, to perform a wedding ceremony with a top of the world feeling.
Located between the Ranakpur Jain Temple and The Aravali Hills Range, this location is filled with tranquility and away from the hustles of the city life. This will help you experience the beauty of the hills and the peaceful atmosphere which comes along with it.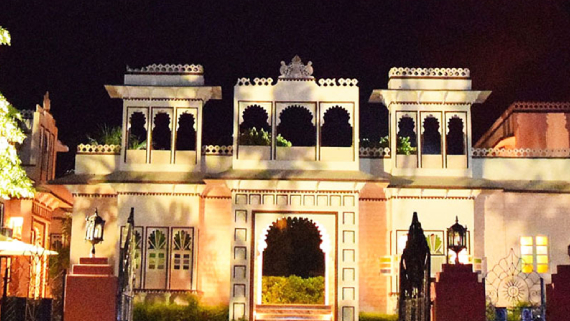 ---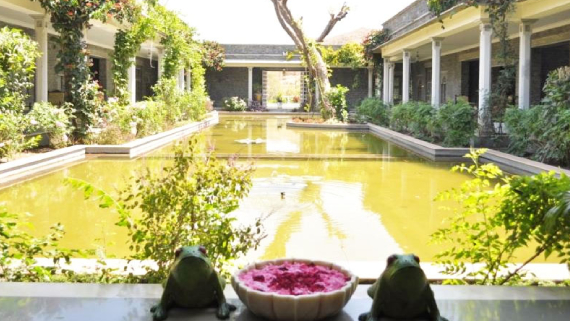 Weddings at King's Abode
The best thing about the place is the well-equipped fully air-conditioned rooms that are available for your guests to stay and enjoy both wedding and vacation. Partnering with the King's Abode Ranakpur best wedding planner the resort offers every amenities and services for the dream day. Experience a treasured ceremony of your lifetime at the perfect destination.