OUR BUSINESS IS MAKING MEMORIES
Destination Wedding Pushkar
Destination wedding in Pushkar The term 'destination wedding' is not something new. Though its definition has broadened over the decades. Now couples are hosting their weddings in a myriad of styles that nobody might have thought of. While some are opting for Rajasthani Royal weddings, others are going for intimate ceremonies. However, one thing that has not been changed is the enthusiasm of planning your dream wedding in a destination of your choice.
When one talks about regal nuptials, Rajasthani's Pushkar tops the list of destination venues. There is something serene yet unique about this city. Pushkar is a city that beautifully blends the rich Indian values with modern opulence.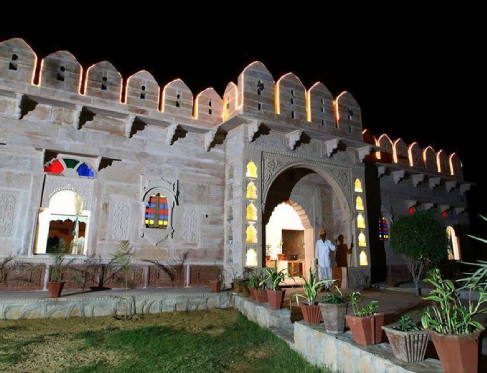 Weddings in Pushkar are a common occurrence. A plethora of couples ties their knots at this heritage land every year. So, if you're following the suit, then make sure to keep the weather in check before planning an extravagant Pushkar wedding. Wedding experts suggest that wintertime i.e. the months starting from October and ending in March is the preferred time for getting hitched at Pushkar. Winters are pleasant and the night temperature may drop till 1 or 2 degrees, which makes it more exciting and fun. However, August and September are also ideal for planning a getaway to this city.
The heritage city of Pushkar sees a plethora of weddings every year making it one of the most common occurrences in this tourist destination. However, the summer months might be extremely uncomfortable for you to host any festivities especially if you have any outdoor events on the itinerary. The winter months, however, are one of the best times for you to host a destination wedding in Pushkar. October to March is a pleasant period where the temperatures may even drop down to 1 or 2 degrees at night making it the best time to flaunt those silks and velvet outfits. If you want to avoid the extreme weather conditions, you can even try and plan your monsoon wedding in Pushkar around August and September with light showers that bless the city accompanied by a soft breeze.
Pick the venue as per your wedding budget and we are not exaggerating when we say the wedding venues in Pushkar will leave you spoilt for choice. From luxury Havelis, Forts and Palaces to boutique hotels and 7-Star properties embedded with modern amenities, you will surely find a destination wedding venue in Pushkar for your nuptials that will not only be perfect as a location but also provide an experience of a lifetime to you and your guests.
While Pushkar has numerous properties that are capable of hosting the perfect wedding for you, we have handpicked some of the best and most popular destination wedding venues in Pushkar that offer a variety of packages to fit your requirements best.