OUR BUSINESS IS MAKING MEMORIES
Destination Wedding Udaipur
Destination wedding in Udaipur has been trending among Indian youth in last few years. Many young newly engaged couples planning for destination wedding nowadays. There are many beautiful locations are available in India however Udaipur has its own charm when it comes to destination wedding.
With its beautiful venues, excellent gastronomy and cuisines, stunning landscapes, romantic settings and whether you're looking for a classical, funky, intimate or grand wedding Udaipur is always on top of the list as a destination wedding city.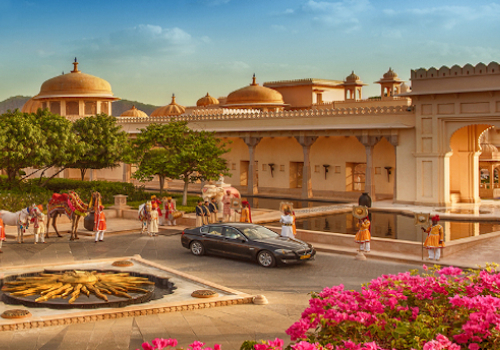 A part from above mentioned charms palaces and lakes are other important attractions in Udaipur and hence it is called Lake City and Venice of India. Udaipur was formerly capital of Mewar Kingdom and known for its rich heritage legacy and cultural values. Destination wedding in Udaipur will provide royal attire to a long and boring marriage ceremony. We at Rajasthan Royal Weddings – a leading destination wedding planner in Udaipur will help you to execute your destination wedding dream into reality. We will not give you information about wedding venues in Udaipur but also help you to book them in most affordable manner. We know cost can be a critical parameter while planning destination wedding in Udaipur and hence developed a friendly free tool to calculate estimate budget with us
PLANNING YOUR DESTINATION WEDDING IN UDAIPUR
Planning your destination wedding in Udaipur can seem like a daunting task, however with Rajasthan Royal Weddings it seems like a piece of cake.RRW (Rajasthan Royal Weddings) is a part of Zennia Hotels Group - a leading hospitality company in India headquartered in Udaipur. Zennia have various properties in Udaipur which include heritage hotels, resorts and camp sites which ensure smooth and accurate execution of your Destination Wedding in Udaipur.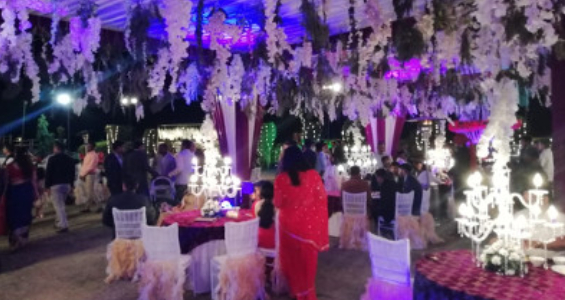 ---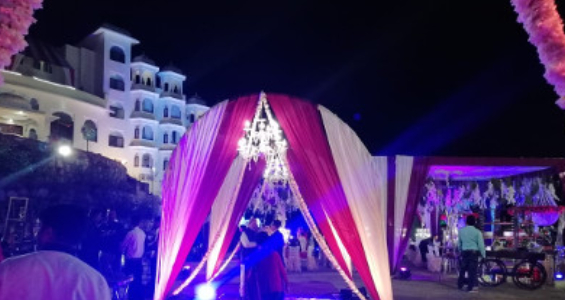 Like anywhere else in the world, tying the knot in Udaipur can range anywhere from few thousand dollars to billion dollar affair. We have wide range of destinations in Udaipur and can customize everything based on your scale and budget. Our professional yet personal destination wedding planning services, together with our local knowledge and experience will ensure we arrange a best Destination Wedding in Udaipur that is tailor made especially for you with an exotic romantic touch
Jagmandir is One of The targeted Venue for celeb's wedding
Jag mandir is one of the most exquisite wedding venue in India. Many high profile weddings and celebrity weddings have been hosted here. It a situated on an island in lake Pichola just like Taj Lake Palace hotel.
Jagmandir Island Palace can be rented for wedding ceremony and reception while accommodation and other wedding ceremonies can be arranged at Shiv Niwas hotel and hotel Fateh Prakash.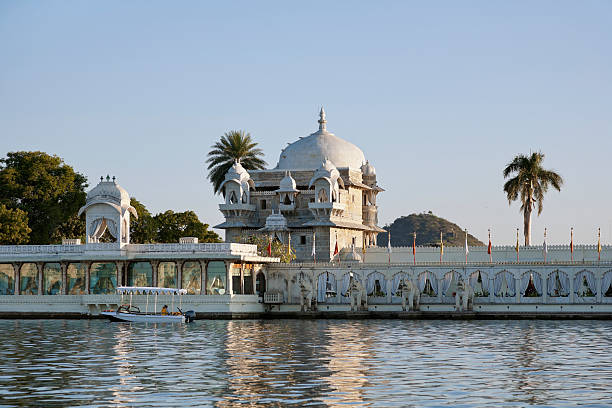 ---

Raveena Tandon's Wedding
Raveena Tandon tied the knot with movie distributor Anil Thadani in the year 2004. The sangeet ceremony and Mehndi ritual took place at Shiv Niwas Palace hotel and the venue for the wedding was the illustrious Jag Mandir Palace hotel.
---
Praful Patel Daughter (Niyati's Wedding)
The wedding of the former Union civil aviation minister's daughter rolled at Jag Mandir, Udaipur. Famous Politicians and celebrities also flew down to attend the wedding.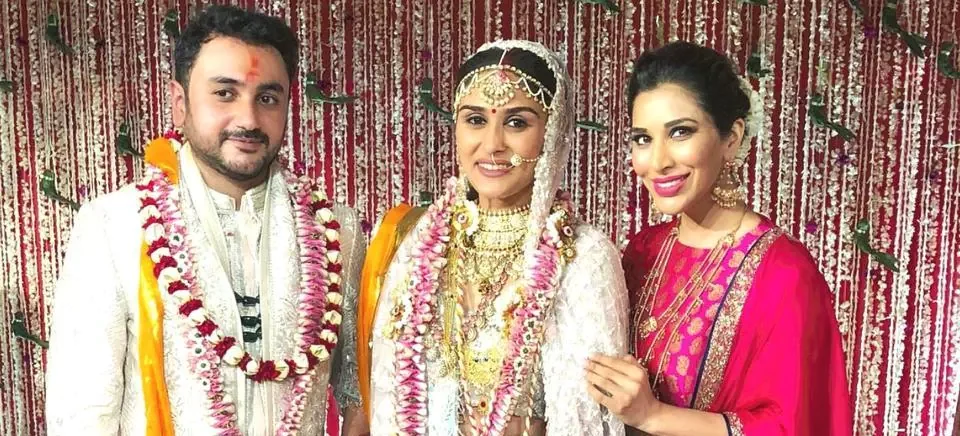 ---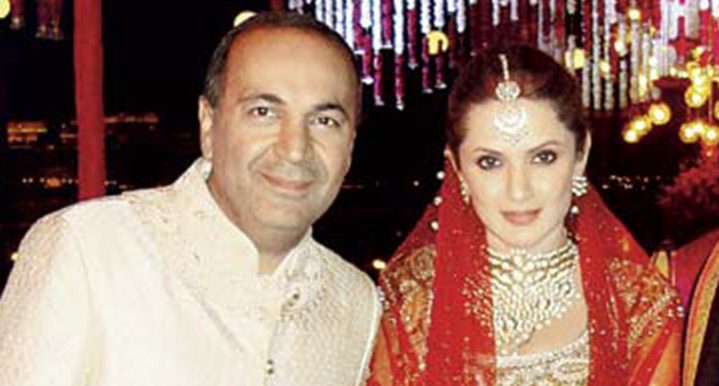 Sanjay Hinduja's Wedding
It is said to be as one of the sumptuous and lavish weddings to happen in Udaipur. The wedding became talk to the town in no time. The major functions and ceremonies took place at the Prestigious Jag Mandir Palace. From Bollywood to Business personalities, you name it and they were present there.
Neil Nitin Mukesh's Wedding
The wedding in the list that took place in the city of lakes where Bollywood Actor Neil Nitin Mukesh got hitched with Rukmani Sahay at Radisson Blu Palace Resort & spa. It was a three-day extravaganza. Famous singer of Udaipur Priyansh Paliwal also performed at the Sangeet ceremony.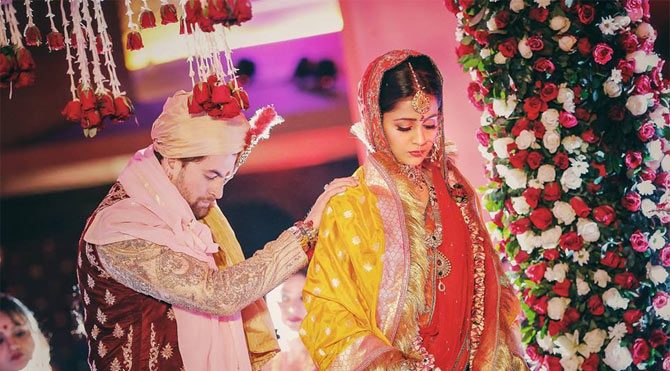 ---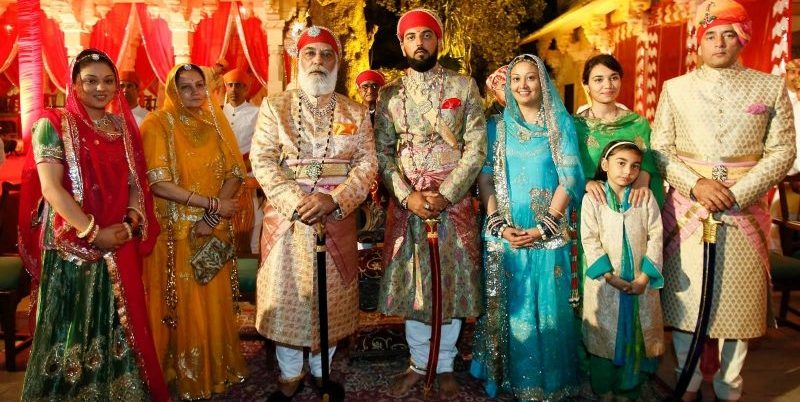 Prince Lakshyaraj Singh Mewar's Wedding
A royal and historic wedding in its true senses of the Prince of Udaipur who tied the knot with Princess Nivritti Kumari Singh Deo of Patna Balangir was a much-anticipated affair. The wedding reception took place at Shikarbadi, Udaipur.
---
Isha Ambani (2018)
Isha Ambani is the daughter of Indian Businessman Mukesh Ambani who tied the knot with Anand Parimal on December 12, 2020. The Oberoi Udaivilas & Taj Lake Palace, and Udaipur were selected to host the pre-wedding ceremonies. Even the Ambani's are not immune to the mystical charms of the City of Lakes, Udaipur.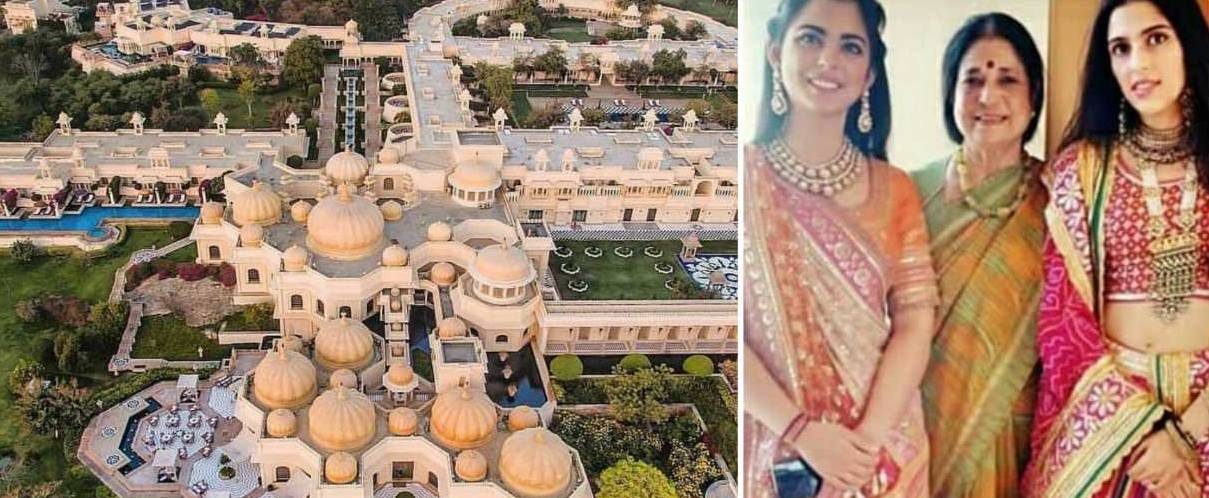 WEDDING VENUES IN UDAIPUR
Each city has its characteristics whether it is architecture, culture or hospitality values however you will get everything in Udaipur and hence destination wedding in Udaipur become obvious choice. Udaipur is city of palaces and lakes hence getting the perfect destination wedding venues in Udaipur are not a tough task if you have right hospitality partner like Zennia Hotels.Rajasthan Royal Weddings can arrange destination wedding venues in Udaipur on demand due to large hotel chain managed by parent organization. Whether you would like to get married in palace or in the camp site, in a hotel or a resort we can source everything you wish for. As professional destination wedding planner in Udaipur, we can also cater for the needs of all your guests. We are happy to organize destination wedding in Udaipur with logistic services, decoration, catering, celebrity management and site seeing tours for both before and after wedding ceremony.
THE FINAL SAY!
So If the distance is a barrier for you, don't worry, we are well equipped technology driven company and can approach you via electronic mode and if require we will come and meet for planning your big day. With Rajasthan Royal Weddings everything is hassle free and organized which means you and all your guests can relax and leave everything to us.